Challenge
Media Bridge Advertising knew their clients relied on the calendars to make critical decisions. The problem was that creating these calendars was an extremely tedious process that involved manually entering and proofing data. Each client calendar took about nine hours to complete. Additionally, these calendar reports were expected on a monthly and quarterly basis.
Solution
After analyzing every angle, DataDrive delivered an end-to-end managed reporting platform that enables daily data pulls from social media outlets and traditional media buys. This platform allows the Media Bridge Advertising team to map customer budgets across all outlets. Utilizing this data, the team can delight its clients with reports supporting strategic action.
Results
Seamless integration with internal buying software

Greater visibility into cross-client advertising activities

50% time savings - cut back the time it took us to create calendars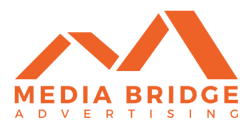 "You should use DataDrive — HANDS DOWN. The level of curiosity that the DataDrive team showed impressed me. They quickly learned our business and helped me think through issues from a new perspective."
Toni Dandrea
Partner and Chief Marketing Officer