0

%

increase in loyalty transactions with data-driven approach
+
0
new processes enable daily custom reports
0
separate locations with a data-driven approach
Challenge
With each Red's Savoy Pizza franchise using different manual and time-consuming methods to gather and cleanse data, it was impossible to maintain a trusted single source of truth for insights. The COVID-19 pandemic strengthened the need for more robust analytics as restaurants were among the industries hit hardest.
Solution
Working with Matillion partner DataDrive, Red's Savoy Pizza uses Matillion ETL to automate the extraction and transformation of key information from various data sources, including all the different franchise transactions systems, and stores the data on Snowflake Data Cloud where it can be analyzed for key insights and business operations using Tableau.
Results
Previously time consuming reports on sales and orders now generated daily.
New data insights allow a shifted focus to deliveries and providing better customer service.

Modern data stack enables swift pivot of marketing campaigns to meet changing demands.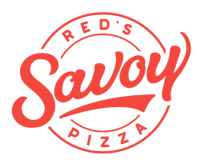 "Analytics allows us to take action and ask 'why' vs. doing the same things we've always done - just because we think it works. The DataDrive team provides clarity for us."
Reid Daniels
Chief Executive Officer